Welcome to Hyve Clean! Our mission is to help you create a natural, clean home using a few simple ingredients, combined with the power of organic microbes. Our products are probiotic powered, plant-based and good for the environment. This is the clean Mother Nature intended.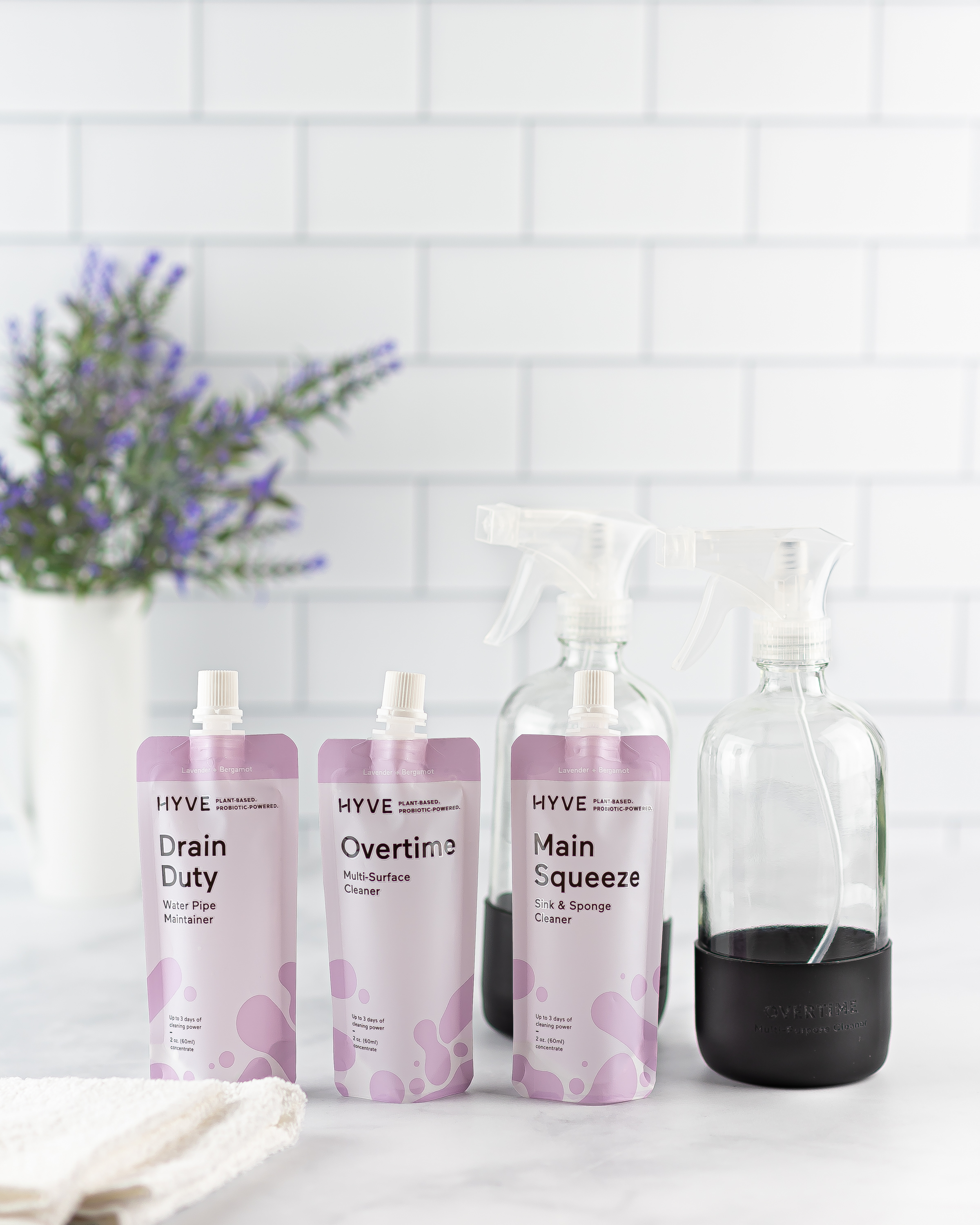 Q: Shreya, as the Founder of Hyve Clean, how did you come up with the idea to launch a microbial cleaning line?
A: Hyve Clean is really an evolution of my own journey to live a truly sustainable life. About 5-7 years ago I became a minimalist and as part of that experience began to grow a lot of my own organic vegetables. It was then that I really started learning about the benefits of probiotics and good bacteria. I immersed myself in scientific research and grew live cultures for my garden and home. I put cultures in houseplants, down my drains and basically filled my home with microbes. It was around this same time that we began making our own household cleaners using essential oils and as they kept quickly running out again and again, it hit me that there was a need for a household cleaning product that combined both: an environmentally friendly DIY solution boosted by the power of microbes. Hyve Clean grew from this combined concept, all available by subscription and delivered to your door.
Q: What does "probiotic cleaner" mean and how is it different from traditional household cleaners?
A: It's a common myth that bacteria is harmful. Big cleaning companies have drilled it into consumers head's that bacteria=bad, which is far from the truth. Microbes are all around us, good, bad and neutral. With Hyve Clean, we harness the power of good bacteria and flood out the bad. A probiotic cleaning product, like Hyve, naturally eliminates bacteria you can't see that lives underneath surfaces. Hyve harnesses microbes to produce enzymes that get rid of the bad, and most importantly, are safe and supportive for our people, places and our planet.
Q: How are the Hyve products made?
A: Each of our products are made with 8-9 simple ingredients, including essential oils, purified water, citric acid and our signature probiotic blend. We believe in sustainability from start to finish and constantly striving to develop the best zero-waste package options for our products. With our thoughtful design and attention to detail, there's no longer a need to collect dozens of random household cleaners. Our Hyve Clean products will safely keep your home free from germs and the environment free from extra plastics and waste.
Q: Tell us, what is the story behind the name Hyve Clean?
A: With the power of our "b's", (aka good bacteria), your home will be as clean as can be.
In the short term, those microbes will continue working 3-5 days after you spray the product and continues to work overtime. Your hive will become a natural environment, extending beyond the home, helping to create a better holistic environment. The name Hyve Clean is a play on bee hive and evokes a sense of community as we all work together to make the world a better place.
Q: How does Hyve Clean support the green movement?
As we work to rid all bacteria from our homes, there are millions of people around the world struggling to live with this same bacteria every day, in drinking water, running through village roads and more. That is why Hyve Clean has partnered with 1% For The Planet. With every purchase, you help support clean water initiatives around the globe.