Can you tell us a bit about yourself/your background?
I grew up in San Antonio, Texas and moved to Austin for college to attend The University at Austin. I quickly fell in love with the city - how intentional so many Austinites were about health, wellness, and the environment. Since college, I've been in the better-for-you CPG industry in sales/marketing for food brands that help consumers make healthier decisions that also benefit the planet. Along the way, I met my husband, Mason Arnold, who helped catapult my passion for sustainability. Over the last two years, we launched a podcast, A Mostly Green Life, as well as a sustainable dog food company, The Conscious Pet together.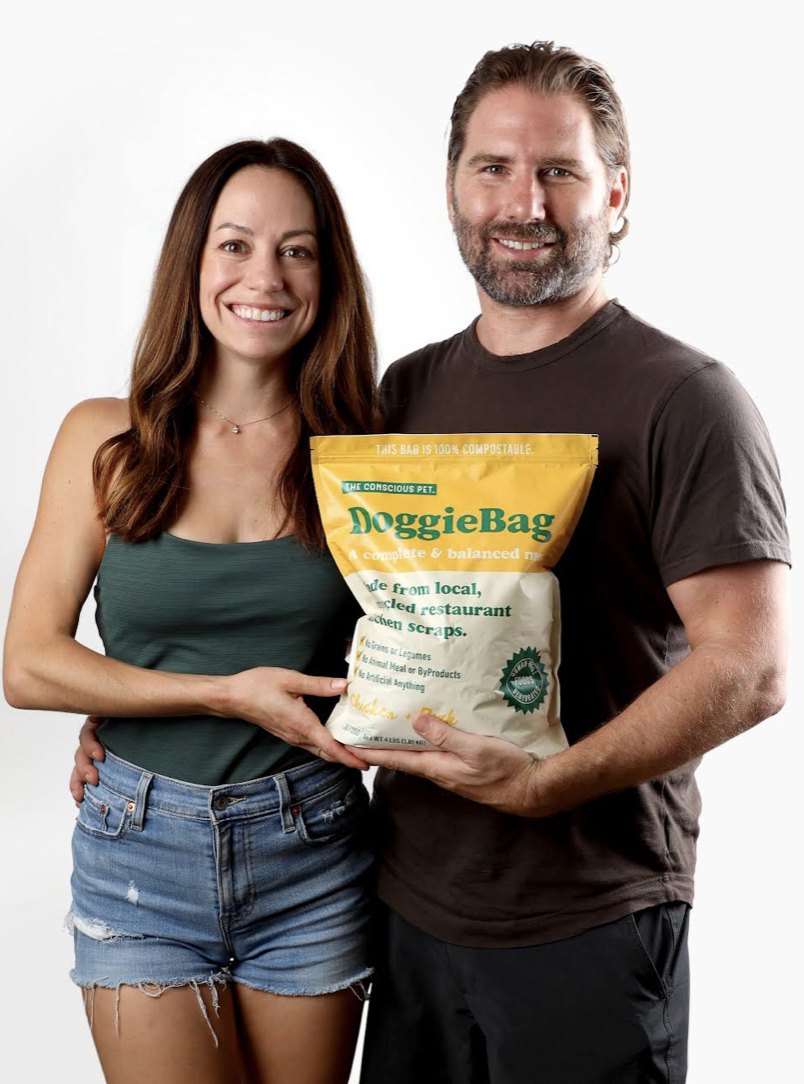 What was the inspiration behind The Conscious Pet?
Our podcast, A Mostly Green Life, is all about making sustainability more fun and approachable for the eco-curious. One of our content pillars is at-home sustainability, so we had Jeff Paine, owner of Break it Down (Austin's most comprehensive composting service), on as a guest to chat about ways to compost at home. Afterward, he told us about this new way Break it Down was processing 'food waste' through a novel dehydration process. One of the first food streams they dehydrated was protein (chicken/pork mix) and his dog went crazy for it. During that time, Mason and I got our first puppy together and after tons of research on the best foods to feed her, we quickly learned that most dog food has questionable ingredients and others cost as much as private school tuition! Thinking about these two huge problems - most dog food isn't great & human food waste - we got to work in our kitchen creating products that could help with both!
What trends are you seeing in your field right now?
Gently cooked products have exploded in the pet food industry over the last several years. Whether it's dehydrated, air-dried, or freeze-dried, all are healthier alternatives to traditional kibble which is cooked at high heat multiple times. Pet parents are utilizing these gently cooked alternatives as a complete meal or adding to their kibble to boost nutrition in their pet's diet.
Functional ingredients are also popping up in foods and treats to help our furry friends live their best life. Whether it's prebiotics for their bellies, turmeric to help with inflammation and overall immunity or B12 to support healthy organ and cell functions.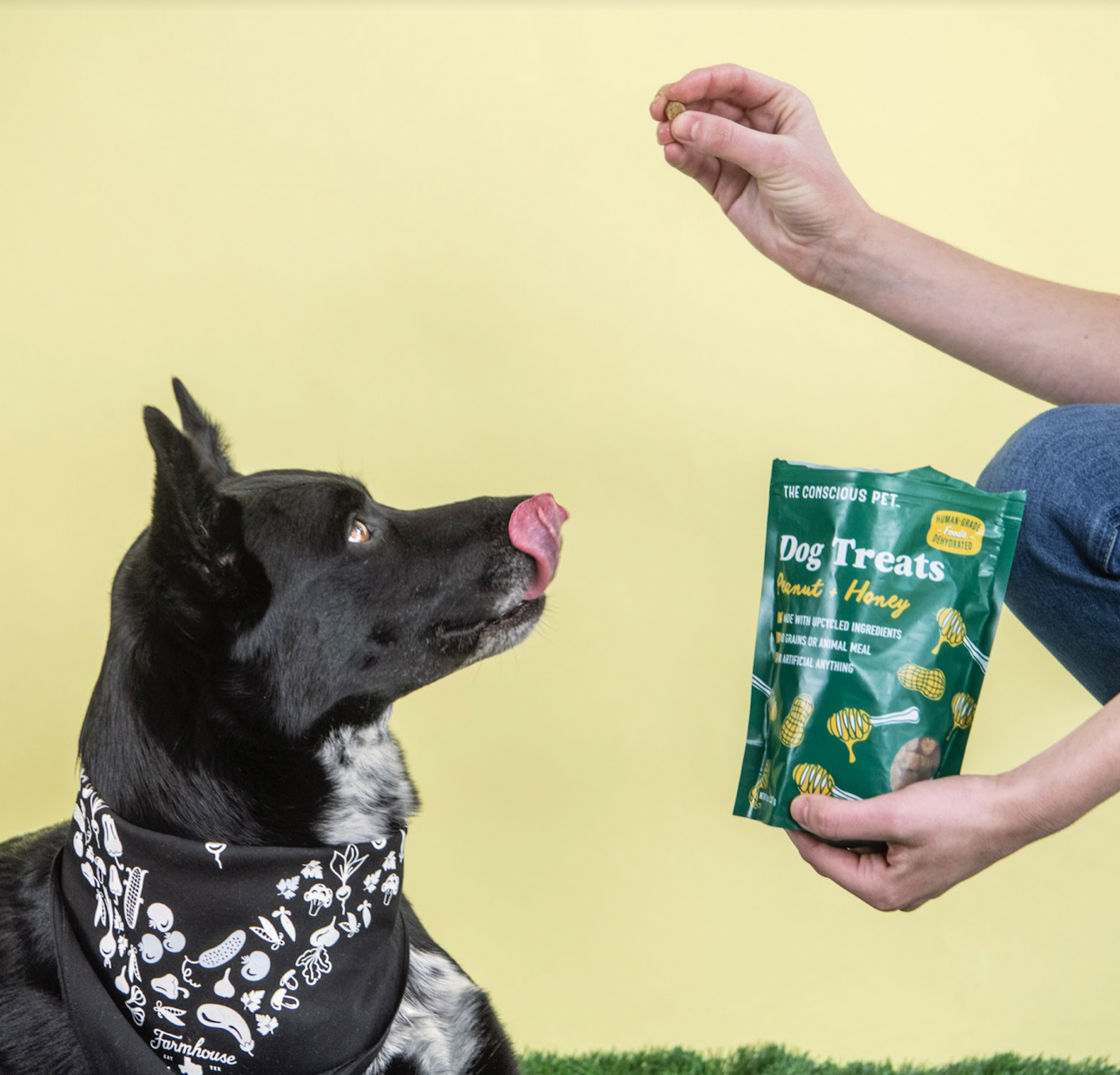 For hyve, there is a lot of education behind our product and educating people on the importance of removing toxins. What types of challenges do you see with The Conscious Pet?
A lot of consumers aren't familiar with what upcycling is, so that's a big point of education for us. Over 30% of all food produced globally is lost or goes to waste, and that's a big problem for society and the planet. Upcycled food prevents this problem by creating new, high-quality products from surplus food. Furthermore, people have a lot of questions about where we source our ingredients and how we are able to keep the nutrition consistent. We get product from diverse areas of the food supply chain - distributors who ordered too much of something for their customers, food makers who always have to trim a portion of their fresh food to make the dish they want, and some who always process food in a way that creates extra. We have a Quality & Safety page on our site to help with these kinds of questions!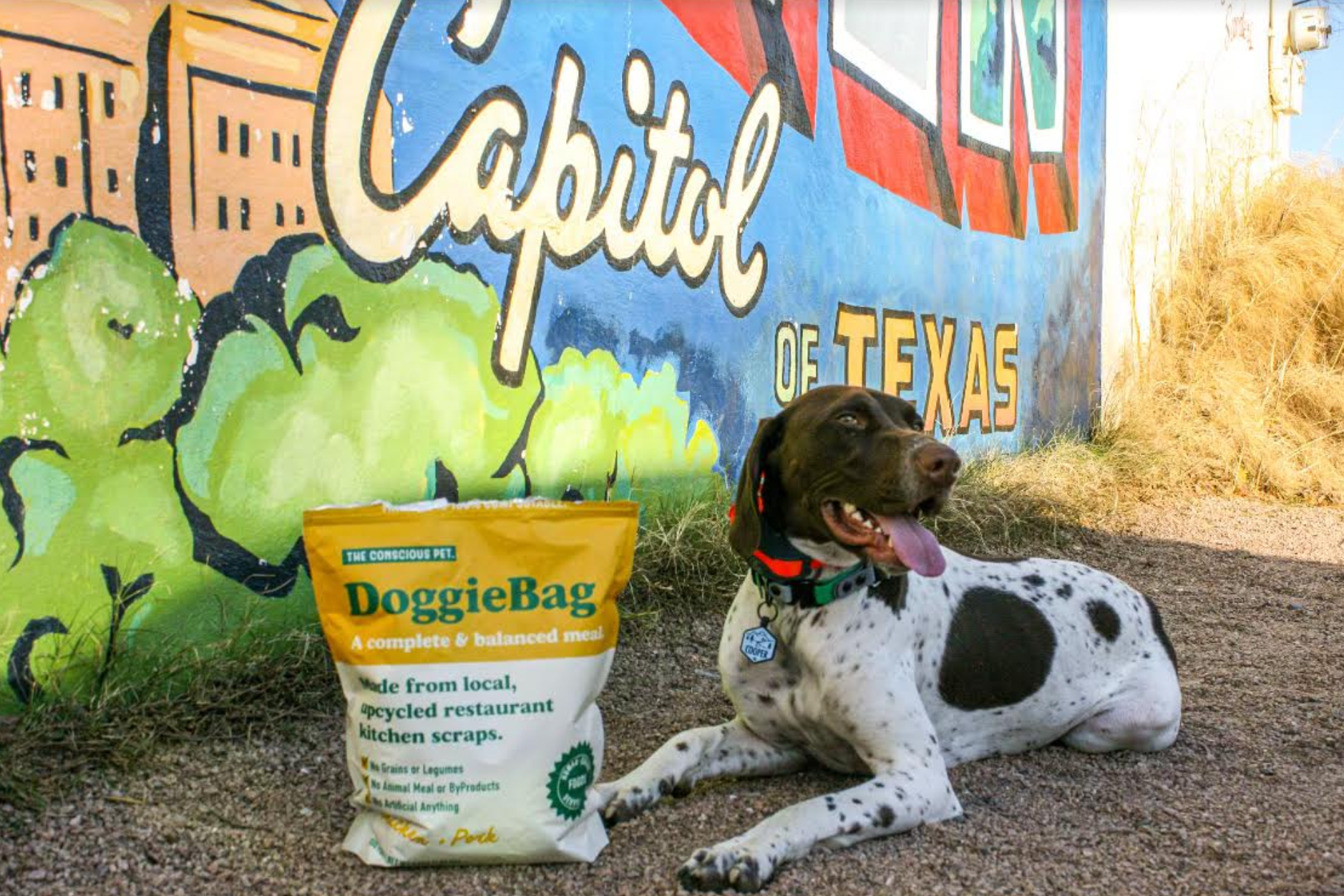 Tell us some of the sustainable small businesses you like to support.